If you, like us here at Muckle Media, have started thinking about your social media strategy for the year ahead, it's as important as ever to keep up with the latest trends. From new features to constantly evolving algorithms, there is no doubt that social media remains one of the most valuable channels for brands to reach, convert and communicate with customers.
It's also no surprise that this year has seen unprecedented change in our use of social media. Remember the days before TikTok? Since its release in 2018, the game-changing app has been downloaded over 2 billion times globally with more than 100 million active users. Throughout lockdown, users threw themselves into viral challenges and short-form video content.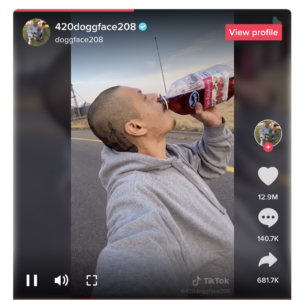 Brands are also seeing the benefits of the platform. After Doggface's skateboarding, Fleetwood Mac and cran-raspberry juice video went viral, Ocean Spray gained brand interest worldwide with users looking to recreate the video clearing shelves of their classic juice. Inspired by the video, Ocean Spray's chief exec jumped on his own skateboard to record his version, with the company even surprising Nathan Apodaca (aka Doggface) with a shiny new truck. In cranberry red, of course.
It's clear that during lockdown social media became more than simply an entertainment outlet. It was a way to communicate with loved ones, a vital news outlet and most importantly, built a virtual sense of community. Now as we settle back into post-pandemic life, what is next for social media? We explore our top predictions below.
Keeping it real
Gone are the days of showing your #bestlife on social media. Throughout the pandemic, household brands took the opportunity to reveal the behind-the-scenes of their business, lockdown struggles included. We were introduced to team members and given the opportunity to listen to Instagram Q&A sessions with founders as brands injected a sense of 'human' into their online presence.
Lockdown also saw the rise of the #filterdrop, as users took to social media to normalise real life skin, homes and mental health.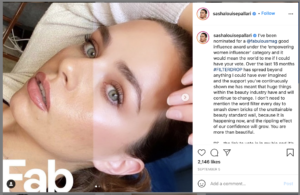 Post-pandemic, it's important that brands maintain this meaningful connection with their followers, and don't switch straight back into previous strategies. The less polished, real-life side of social media is here to stay and we're all for it.

Shopping
Social media has also emerged as a shopping platform, in particular Instagram Shopping as part of Facebook's pivot toward e-commerce. Shops is now featured front and center on the app's navigation bar and earlier this month Instagram ran their 10+ Days of Live Shopping, with brands like Peloton® and celebs such as Selena Gomez, Lil Yachty and Olivia Palermo all taking part.

Adding a customisable digital storefront to your brand has numerous advantages, including easy product discoverability, visual marketing and a shorter buyer journey.

Short-form video
The final trend that we don't see going anywhere fast is video. Along with being a powerful content medium for storytelling, it also has the potential to build and maintain deeper relationships with your target audience.
And the best thing? These days you don't have to be a professional to share video content on your social channels! From (relevant) TikTok dances to a behind the scenes tour of your office, video can give customers a glimpse into your brand and its personality.
Not sure where to start with video content? There are 500 million daily active users of Instagram Stories, and they are a quick and easy way to engage with your followers in short 15-second videos.
Social media has changed post-pandemic, with a number of new trends and it's vital you keep up to ensure you are creating engaging content that resonates with your followers. To find out more about how we can help click here.