It's the #LittleThings that add up to a loving workplace – Muckle Media launches enhanced benefits and rewards scheme for team on Valentine's Day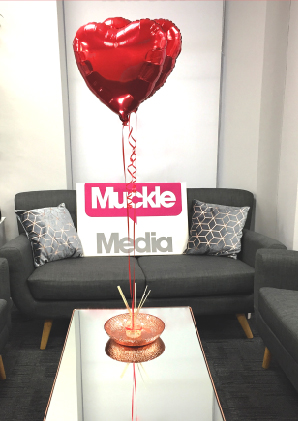 14th February 2019, Muckle Media, the creative PR agency, has rewarded its team with a range of enhanced benefits under its #LittleThings tagline. The campaign, which aims to retain and recruit the best people in the industry and help Muckle Media work towards its mission of becoming the best PR agency to work for in the UK was launched during Valentine's Week, with benefits drip fed daily throughout the week to demonstrate corporate love. The campaign sits alongside Muckle Media's wider purpose of inspiring the next generation of communicators.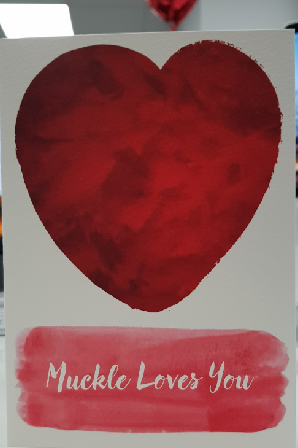 A new flexible working policy has been introduced that will allow the team to choose where and when they work, with a focus on excellent client service and the outcomes required from each role, rather than the number of hours spent at desks. A management plan and processes are in place to ensure excellent service levels through a system that makes sure client work is delivered to a high standard and clients can always access the timely support that they need.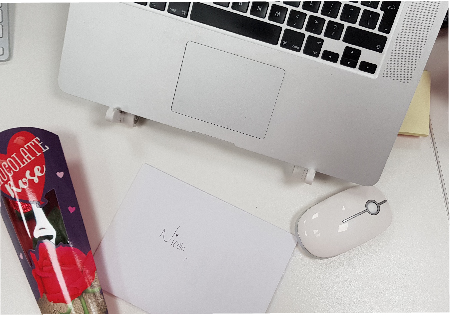 The team are also in the process of rewriting their job descriptions individually to create dream jobs for everyone. Generic job descriptions that make people at all levels work as generalists and be expected to deliver the full spectrum of PR roles are being replaced by individual job descriptions that allow everyone to specialise in the work they love. To create these, the team have been asked to rank all the potential areas of work they do by love, like and hate, with a plan for everyone's jobs to gradually move towards just doing the things they love. Future recruitment will focus on filling the gaps.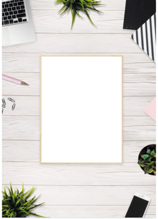 An enhanced flexible benefits package has also been launched which provides a pot equal to 20% of annual salary on top of pay to be used to select a range of shared and flexible benefits. This includes private health care, enhanced employer pension contributions, cinema tickets, a social fund and match funding for charity fundraising. Health and wellbeing perks include paid for gym membership, free fruit in the office, mental health first aider training and the appointment of two wellbeing ambassadors. Visiting speakers will come into the office to deliver sessions on topics ranging from yoga and mindfulness to nutrition. The agency is also currently reviewing and improving its environmental policies.
Nathalie Agnew, Managing Director of Muckle Media, said:

"We believe that a happy team is a productive and creative one, which is why we are putting our team at the centre of our strategy and working towards becoming the best agency to work for in the UK. We are all adults and believe that by removing rules and restrictions our team will have a better life balance and in turn deliver more in the workplace.


"It's the little things that make a difference every day. A colleague making your tea to someone just asking if you're okay helps make work a better place. Small changes to your working environment, diet and fitness regime can make huge changes to your health and wellbeing. Little improvements such as not using disposable plastic or remembering to recycle make a big difference to the planet. That's why Muckle Media believes that the #LittleThings are important.


"At the centre of our #LittleThings campaign is a focus on mental wellbeing and healthy living, combined with a range of perks to help our team be stronger, smarter and happier, all while improving the world around us. I can't wait to work with our teams in Edinburgh and Inverness to roll out these benefits and provide a positive and supportive workplace of the future."
For more details visit www.mucklemedia.co.uk/littlethings