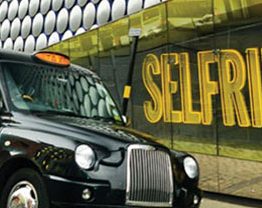 GETT
CHALLENGE

Muckle Media was appointed by international global app firm Gett, to develop a two-fold communications and marketing strategy focusing on 1) consumer acquisition and 2) driver recruitment. Our objectives were to support Gett's UK launch across Edinburgh, Glasgow, Liverpool, Leeds, Manchester and Birmingham on the ground to directly target potential consumers, plus execute some creative ideas to create a buzz and drive coverage.

STRATEGY

Muckle Media devised and implemented a PR and marketing approach to drive awareness and volume of app downloads. Muckle Media co-ordinated local hubs for each region which utilised their network of media contacts and on the ground knowledge to launch Gett across each city and raise their profile to both consumers and drivers. A series of localised media releases were distributed to relevant media publications on top of identifying any interview opportunities or news stories that arose. Muckle Media co-ordinated an on-the-ground push seeding the Gett promotion to local businesses and influencers in order to generate consistent word of mouth and brand awareness. Muckle Media created engaging social media content for a national online competition that encouraged consumers to share why they deserved a taxi along with the #gettaxime Muckle Media collaborated with daily deal site itison to push first time rides across Edinburgh and Glasgow. Securing speaking opportunities with high profile organisations such as Entrepreneurial Spark, HOT 500 and Pitch to Rich ensured further first time rides were acquired. In order to support driver recruitment activities Muckle Media designed and distributed driver recruitment leaflet to both Birmingham and Edinburgh. The busiest car wash in Edinburgh was also secured to provide leads. Weekly updates were provided to client outlining: coverage, partnerships, speaking opportunities and voucher distribution reach.

RESULTS

Over the last 3 months, we have achieved coverage in over 50 publications resulting in reach of more than 5 934 659. Secured high profile speaking opportunities and partnered with local events in each city which resulted in more than £12,000 worth of FTR codes being distributed across the UK. Over 1800 potential cab drivers were targeted via our recruitment mailer drive. itison resulted in over 1561 voucher sales for first time rides.