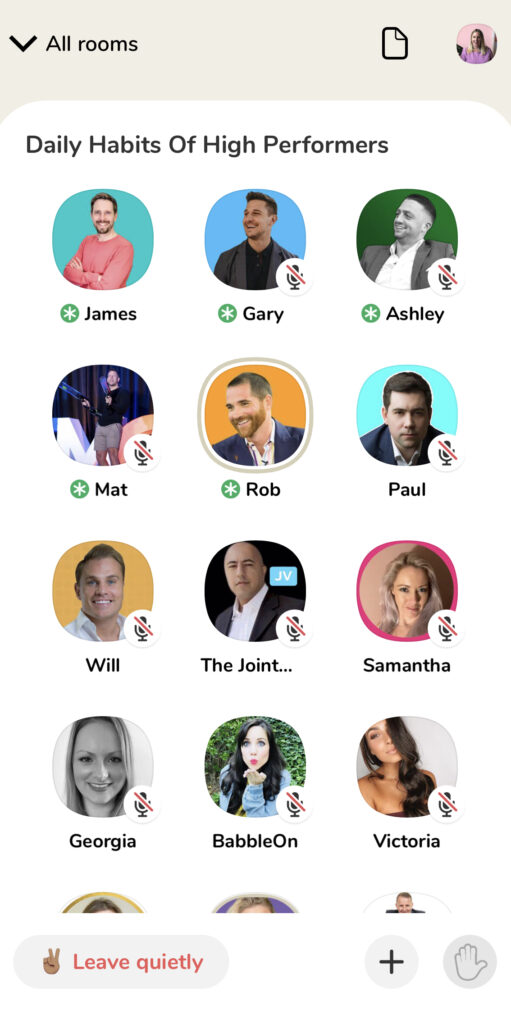 If you haven't heard of Clubhouse yet you must have been hiding under a rock somewhere! But for those who don't know it's an exclusive, invite-only social media app that hosts audio only chat rooms, where you can listen in and also put yourself forward to join the conversation.
With rumoured users including Oprah and Jared Leto, many are joining Clubhouse in the hope of being in the same 'room' as a top celeb, but there are also lots of business deals being done on the platform, and from a PR perspective it offers a fantastic way to build your own personal brand.
It's still new enough for you to get in early (if you can get an elusive invite!) and raise your profile or try and claim ownership of your area of expertise by building clubs and hosting rooms. The Muckle Media team are lucky to have access and we've enjoyed joining rooms over the past few weeks, we're even been on the stage a few times and are hosting our first own room next week.
If we've got your interest, or you were looking for an invite anyway and that's how you found this, here are the best ways we know of to get a Clubhouse invite:
Option one – Reserve your username
While it is invite only, you can join the (very long!) waiting list by downloading the app and reserving your preferred username here: https://www.joinclubhouse.com this will speed up your registration when you do get an invite. There is also an algorithm that allows your contacts (if you allow access on the app) who are already in Clubhouse to see that you are on the waiting list and they will randomly be invited to let you in without using their limited invites, so a first step idea is definitely to join the list.
Option two – Ask around!
The easiest way to get access is to find someone you know who has an invite to spare for you. They are hard to come by though as each member only starts with two, so be selective in who you invite in! Active members receive additional invites regularly, so it's worth asking friends and contacts if they can let you in when they can. We've also seen reports of people selling invites, but we really don't recommend this route, it's not in the spirit of the idea and you may be scammed.
Option three – wait a while
If you're not in a rush you can just wait for the invite to arrive or the app to open up – but it's so much fun in there you really might be missing out.
We're out of invites for now and prioritising sharing ours with team members and clients, but comment on our post and we'll let you know if our team ever have spare invites available. 
Building your personal brand? If we can help, on Clubhouse or with wider PR, please get in touch! https://mucklemedia.co.uk/contact-us/