2021 is finally over. Phew. As we look ahead to 2022, we wanted to appreciate some of the amazing work we saw over the last 12 months in the industry we love. Below is a pick of some of our favourite campaigns (that weren't delivered by us!), what was your favourite work of 2021?
Nathalie – The Bounty Return Scheme
I love this campaign by creative PR heavyweights Taylor Herring. Based on a clear insight (consumer research that showed the Bounty is the least loved Celebration chocolate) – they devised a creative campaign aligning Bountys with another unloved Christmas food – the humble Brussels Sprout. The campaign itself is brave for Mars – it's putting down a popular chocolate bar from their range. But the advert and subsequent PR generated significant media interest and cut through, which I'm sure sold lots of chocolate treats and sparked debate on favourite Christmas food. The simplicity and creativity shines through, making it my favourite campaign of the year, it's a great example of PR driving 'through the line' success.
Image credit: Taylor Herring / Mars Wrigley's
Jen – Irn Bru "A phenomenal panto"
Nothing says a Scottish Christmas like a panto and a can of Irn Bru to wave away those festive blues. I loved seeing the pairing between Irn-Bru and one of my favourite drag queen's Lawrence Chaney as "The Fairy Godmaw".
A vision in orange and blue, Lawrence delivered on Irn Bru's tongue and cheek humour aswell as gaining widespread coverage and driving online conversation.
Despite production worries, it was a great way for Irn-Bru to end the year after Alexandria Ocasio-Cortez grabbed headlines when sampling the much loved drink at this year's COP26.
Well done, hen.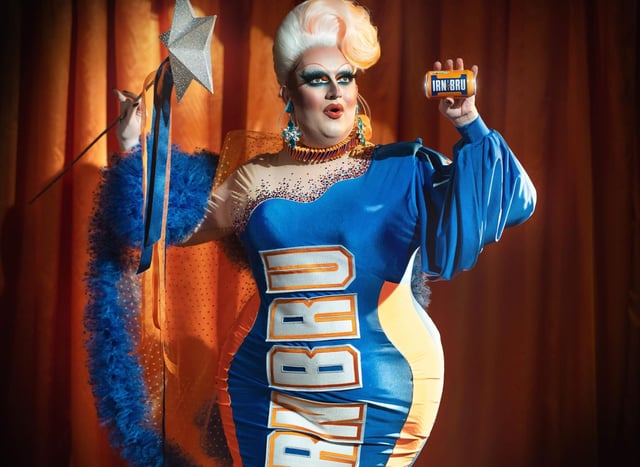 Image credit: agbarr / Leith Agency / John Doe
Chris – Aldi launches its own clothing range
Aldi are the masters of not taking themselves too seriously. We all still talk about #FreeCuthbert (and round 2 with the Christmas gin), but I really loved the launch of the Aldi Mania clothing range as part of its Specialbuy range.
The range of men's, women's and unisex clothes was launched with a genius advert that took a cheeky swipe at a well-known sports brand, and media loved it. That, paired with tonnes of coverage, and influencers like Tommy Fury showcasing the range, meant it sold out instantly (another PR story itself). All resulting in the release of a winter collection range, launched with an online catwalk show with models sporting the full range strutting down Aldi's celebrated middle aisle, which was available to watch on its Facebook and Twitter pages.
As LADbible put it: 'Fair play to Aldi, the company certainly seems to understand how this whole marketing thing works.'
Image credit: Aldi UK
Jess – Caramilk Just Ask An Aussie
We all have those holiday favourites that you stock up on when away and wish were sold locally. Cadbury Caramilk played on this, and that Aussie sense of humour, with their latest creative campaign.
Previously only available to buy Down Under, who better to extoll the virtues of one of their favourite treats for the UK launch than the passionate Aussies themselves. I loved the playfulness of this campaign from Mondelez and global creative agency, VCCP London, which featured real life quotes from Aussies on the chocolate wrappers, like "You're rather have it than financial stability".
If that wasn't enough, Brits were also given the option to ask an Aussie themselves to find out exactly why the product was such a favourite, with billboards offering up an actual Aussie for people to quiz all things Caramilk. Targeted at UK millennials this bold campaign and great photo opp certainly captured the imagination and let fans themselves do the talking.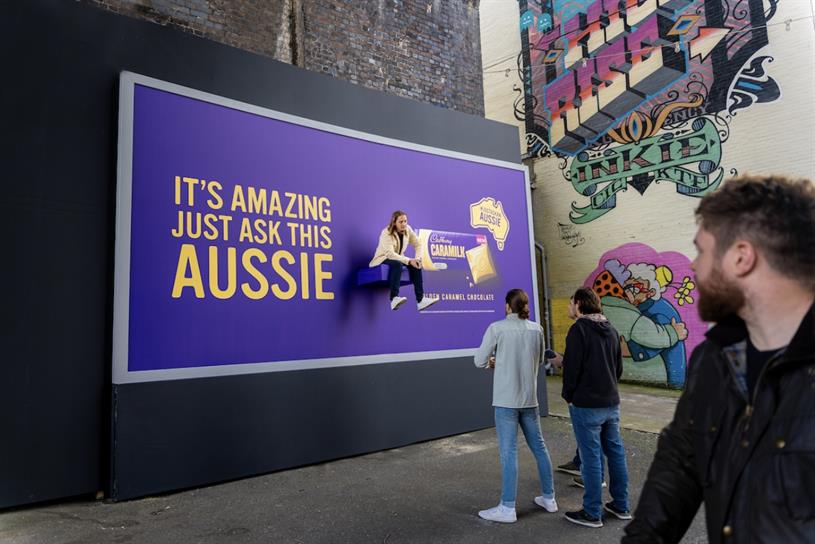 Image credit: Cadbury / VCCP London
Lynsay – Specsavers 'It's Coming Home'
The phrase 'it's coming home' was practically the sound of British summer last year as the long-awaited 2020 Euros finally took place. Naturally, PR agencies across the country also tried to 'bring it home' by using the Euros in their creative campaigns, but no one did it quite as well as Specsavers.
Partnering with Tangerine Communications, Specsavers created a billboard which copied the form of a traditional eye chart, but with one important twist. Instead of a selection of random letters decreasing in size, the chart humorously spelled out the drunken chant that we've all come to know and love, 'it's coming home'.
Not only was their billboard an incredibly creative way to jump on a current trend, but it also did a great job of connecting British people during a trying time with something universal and relatable.
Image credit: Specsavers / Tangerine